BESPOKE | DECEMBER 2022 | PORSCHE
Porsche launches a dynamic new digital presentation of its brand purpose, Driven by Dreams
Porsche, Wallpaper* and Lusion are proud to present a cutting-edge blend of technology, art, and animation that encapsulates Porsche's Driven by Dreams brand ethos. Digital studio Lusion has created a short film inspired by Ferry Porsche's dream of a modern sports car, the catalyst that inspired the brand. Using generative art and expressive motion graphics to illustrate the evolution of the creative process from spark of conception to finished car, this dynamic visual journey culminates in an exotic representation of the distinctive flowing silhouette of the Porsche that started it all, the 356/1.
Dreams of freedom, adventure, and inspiration are indelibly linked to the joy of driving. Throughout its 90-plus year history, Porsche has created some of the world's most desirable luxury sports cars, combining design excellence with a pioneering spirit, enabling its customers to fulfil their dreams with confidence, with no hint of compromise.
Porsche has always gone above and beyond, following an idiosyncratic and groundbreaking path, creating a community of dreamers inspired by Ferry Porsche's dream to build the perfect sports car and the design excellence that followed. Whether triumphing on the track, pioneering new technologies, or reigning supreme on the road, Porsche encapsulates the realisation of ambitions and dreams.

This spirit of ambition and aspiration is now represented in an exciting new installation created by visionaries who have been inspired by Driven by Dreams and the work of Ferry Porsche, powered by Porsche with Wallpaper*. This installation will see Porsche work alongside Lusion, a leading digital creative studio, to visualise Ferry Porsche's dream and watch it grow and transform into the brand it is today. The resulting striking short film represents the power of dreams shared and dreams manifested through braveness and ingenuity and a dynamic creative process.
The Driven by Dreams installation is a bold visualisation of a brand's identity and ethos unlike anything ever seen before. Inspired by Ferry's relentless pursuit of a dream, it bridges the world of the imagination with the virtual and the physical, illustrating how creativity blossoms into vivid life.
The making of Porsche's digital exploration of dreams
How, in the hands of creative studio Lusion, technology, art and animation combined to create a remarkable short film
Lusion is a digital creative studio that transforms emotions into experiences, through a meticulous process of shaping data, colour, form, and movement. The studio was founded in 2015 by Hong Kong-born Edan Kwan, a polymathic creative director with a diverse background in music production, web development and coding. Now based in Bristol, UK, Lusion consists of a core team of artists and coders from around the world, all working exclusively in the digital space, creating large-scale immersive experiences, as well as VR and AR realms for international clients.
This project offered a new set of challenges for Kwan and his team, as well as the opportunity to explore different, dynamic ways of representing data, form, and emotions. Tasked with creating a visual synthesis of the intangible human creative process, from dream to conception, Lusion tapped into its wealth of experience with generative art and dynamic motion graphics. 'The brief was to explore the nature of the dream as a personal goal,' Kwan explains. 'Porsche is a luxury product, but when Ferry Porsche set out to create his very first sports car, his dream had to be manifested in a new reality because this space literally didn't exist.'
The commission gave Lusion the chance to explore, during the research stages, the burgeoning realm of AI-generated imagery, shaping new forms from existing data and animating the process to symbolise the journey of a dream from conception to reality. The film breaks the process of creative dreaming down into three distinct phases: starting with the visualisation process, before moving through to pursuing the idea, and ultimately the realisation and enablement of the original dream. 'The starting point is chaos, we began by looking at Ferry Porsche's own experience and the human thought process,' says Kwan. Working with cutting-edge generative software to create flowing ribbons and exploding galaxies of particles, the result is a short film that captures the emergence of stunning form from swirling abstraction.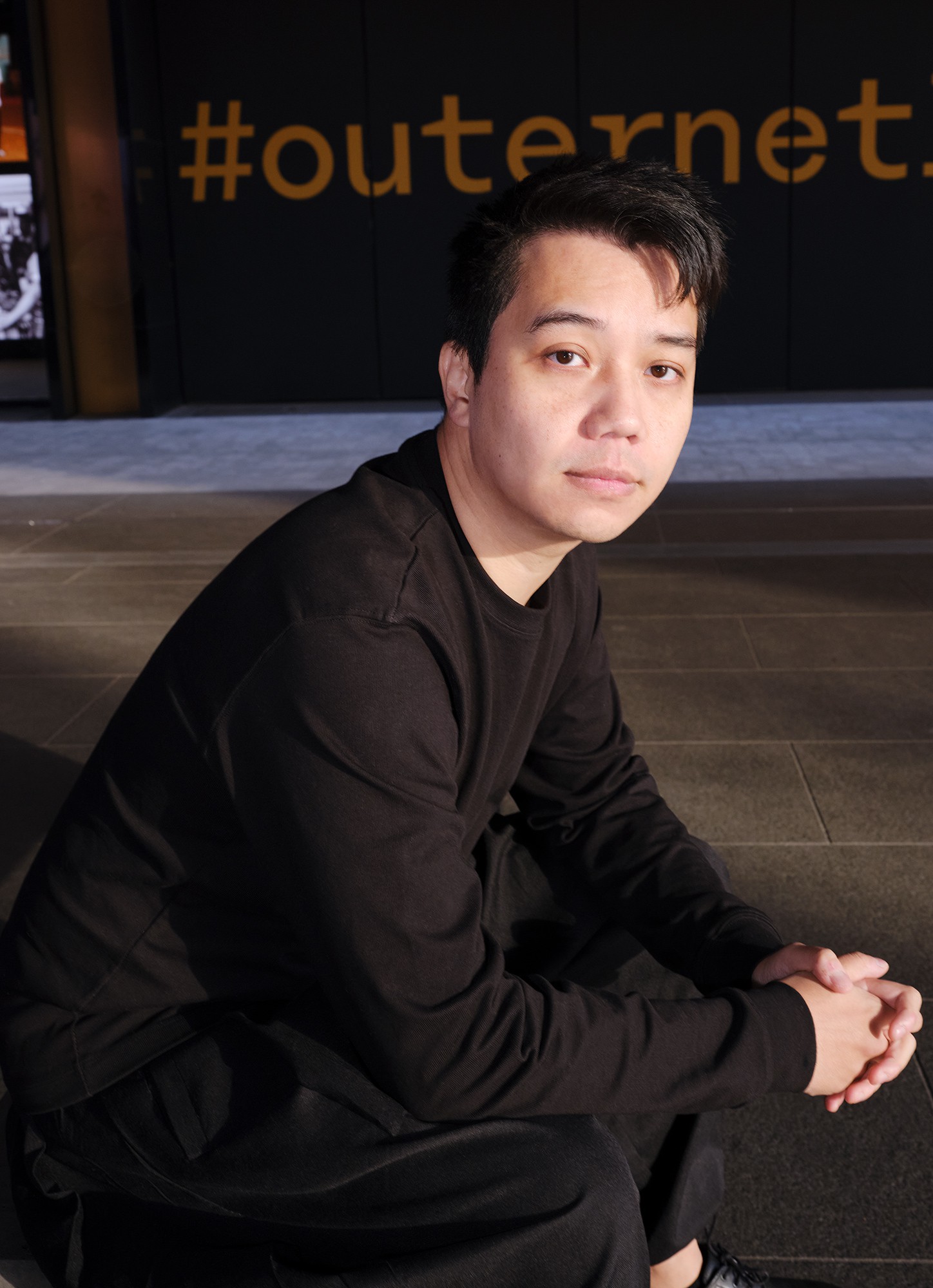 Out of this apparent chaos comes a period of calm, as the firing neurons and particle clouds gradually simmer down and settle. 'These pockets of calm represent the self-control and concentration Ferry Porsche would have needed in order to form his dream,' Kwan explains. 'They show his ability to block out the noise and move forwards.'
As the particles resolve from chaos into a tangible form, they appear to cascade through a dramatic landscape, following contours and streaming around obstacles. This visualisation of the creative process represents how tiny elements converge and coalesce to result in physical forms. For Ferry Porsche, that form was to become the very first Porsche sports car, the 356 'No 1' Roadster, a dream that eventually inspired many others.
Kwan and his team chose to represent this spectacular moment of catalysis through the 'blooming' of artificially generated flowers. 'These illustrate how inspiration works, growing from one idea into infinite variations,' says Kwan. The bouquets of vibrant, almost alien, blossoms sprout and grow until they form the silhouette of that original 356, a distinctive flowing form that went on to define Porsche's long lineage of sports cars. Technology, art, and animation come together to form a stunning piece of digital artwork.
Ferry Porsche and the art of dreams
'Ferry' Porsche was a man who transformed a dream into stunning reality
A supremely talented engineer, Ferry Porsche's chance to realise his own personal automotive vision came in 1948. 'I looked around and could not find quite the car I dreamed of, so I decided to build it myself,' he is quoted as saying. Assembling a talented team, Ferry Porsche's vision took shape in a modest workshop in Austria.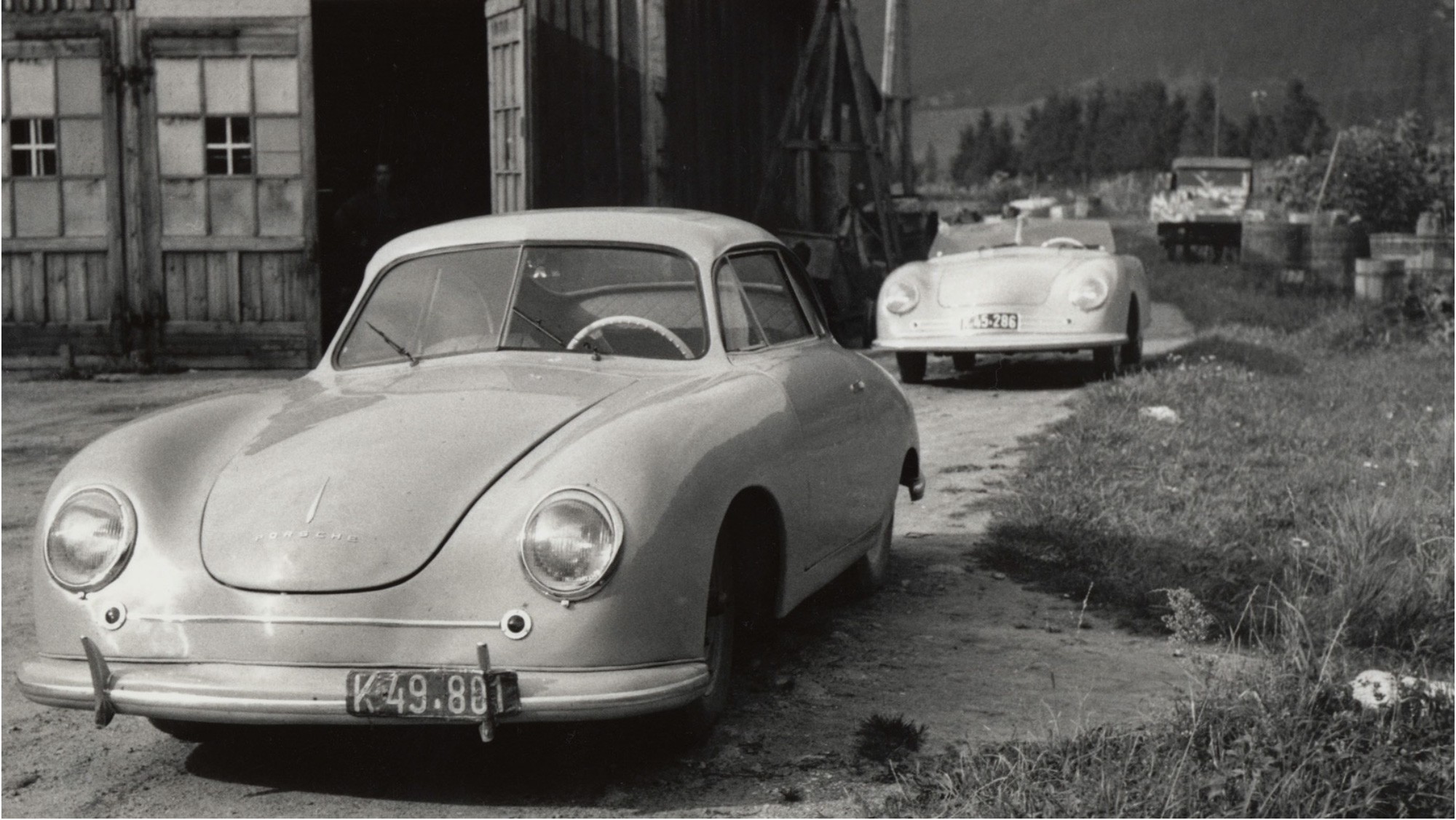 The result was the 356 'No 1' Roadster, a pioneering open sports car completed in 1948. It was the forerunner of the iconic Porsche 356, which honed and refined the design and ultimately remained in production until 1966.
The 356/1 was unique in many respects. With a low, teardrop-shaped aerodynamic aluminium body, flush bumpers, and mid-mounted air-cooled engine, it was unlike any other contemporary sports car. For Ferry Porsche, the 356/1 was the culmination of a long-held dream that began when he worked alongside his father on record-breaking Grand Prix cars in the 1930s.
Developing the 356 in a time of scarcity and hardship required ingenuity, drive, and passion, but also the desire and determination to follow a singular dream: a path that would ultimately launch hundreds of thousands of luxury sports cars. The enduring brilliance of that original car's layout was to find favour with enthusiasts the world over. Ultra-light and compact, the 356 even won its class on its debut appearance at the 24 Hours of Le Mans in 1951.
Porsche is a brand born out of a dream. This bold attitude and desire to follow a distinctive path remains at the heart of everything Porsche does. Ever since the 356, every car that bears the Porsche name is an example of this incredible ability to develop dreams into reality. Today's all-electric Taycan is a fine example. As one of the world's most elegant and accomplished electric vehicles, Taycan exemplifies Porsche's synthesis of engineering and technology in the fulfilment of dreams.
Whether triumphing on the track, shaping pioneering technology, or reigning supreme on the road, Porsche encapsulates the realisation of bold ambitions and the forging of new dreams. The spiritual descendant of Porsche's class-winning debut at Le Mans is the new Porsche 963 LMDh prototype, an ultra-light hybrid sports car created for 2023's FIA World Endurance Championship series. Designed to run on renewable fuels, the 963 is set to become an endurance racing legend.
Porsche continues to build on this rich heritage, priding itself as the brand that is Driven by Dreams, committed to building a global community of brave and innovative dreamers, supporting their hopes, expectations and ambitions. As Ferry famously said, 'those lucky enough to build a business out of a dream owe it to the world to be caretakers of dreams'.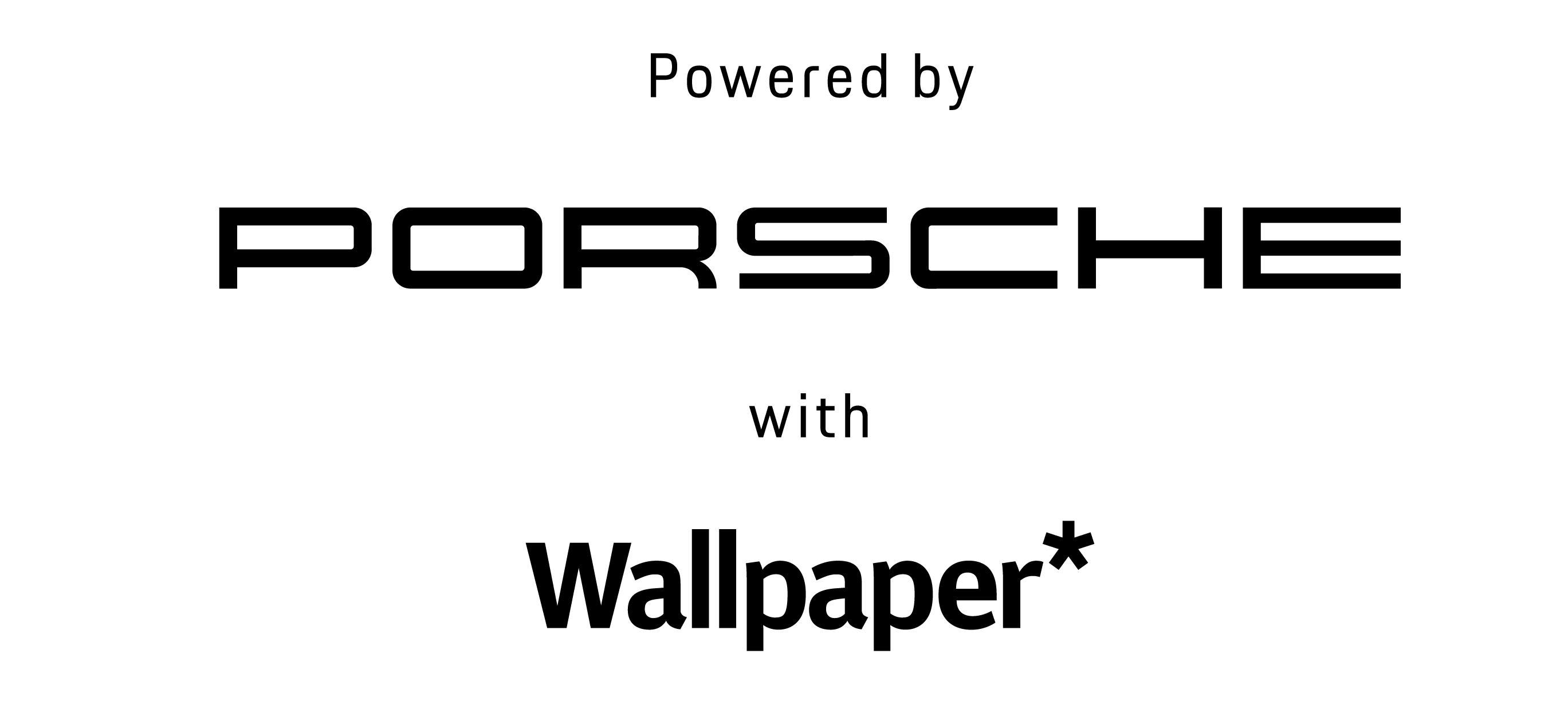 (opens in new tab)